Always did, always will…so many ties to this city, it's hard not to! Now that I'm living here (oh U didn't know?), LA I miss U dearly. So much I'm sleeptalking, SMH wishing she was closer for a lil' sleepover… But then again, being here sure makes one get over missing LA when it comes to di… 
Just kiddin'… Sort of LOL! In the 90's, while going to NYU, I never seemed to leave the Village — back then, I thought anything surrounding Washington Sq Park was '99 til infinity! Nowadays? It doesn't seem one has to leave, or beat Brooklyn. at. all! Hey boo, wait 'til U see. And what's a better way to kick things off for my 'warm' welcome, than by 3 million gathered, parading n' festively celebrating my return by having the West Indian Day Parade (aka 'Labor Day Jam in Brooklyn') right on EPW! The NYPD got involved too, n' even NYC Mayor Bill de Blasio (his entire family led the parade) waved a Trini flag!
Already ran into Spike Lee casually taking a stroll in his old 'hood in the heart of Forte Greene on Lafayette n' Fulton in Fowler Sq; been to many flee markets — including the all-eats Smorgasburg Brooklyn Flea (thanks cuz!) at Brooklyn Bridge Park Pier 2 right on the water n' two art + crafts Brooklyn Fleas in Williamsburg n' Fort Greene respectively; discovered fantastic food from Uruguay @Tabaré after drinking way too many pitchers of caipirinhas (blame Lyons!) meeting such incredible folks @Miss Favela!
We drove through blocks n' miles of ONLY seein' Hasidic Jews in the Williamsburg area connecting Bed-Stuy that blew my mind; saw the buildings where Jay-Z as well as Biggie grew up; even caught Melody Ehsani's creative designs for Chevrolet as part of the Essence Street Style Festival in DUMBO n' the beat don't stop.  
I'll leave the intricacies of the nightlife experiences for another post, but I did meet up w/one of my BFFs for delicious Italian dinner @Bottino (excellent atmos btw) on the westside — NYC-style, before Rudimental's SOLD OUT show @Terminal 5 (stay tuned for more on dem lads!) left us all soul-ed up!
NYC hasn't slept since I've left in the 90s! Are U surprised? I'm surely not. To think I'd sat in JFK on 9/11/11 awaiting a flight to LA on a visit here n' luckily never boarded, is crazy lookin' back over a decade ago!
And to those I've recently met, still have to meet n' to all who've known me, from my luv'd fam + friends in LA to NY n' the world over — CHEERS! Together forever, let's get even spicier! 
Sonos Studio hits NYC, providing a pop-up space for musicians, design, tech n' more that'll be offering your ears daily 'soundtrition', from Sept. 30 - Oct. 5 @NeueHouse! The permanent Sonos Studio in LA is already legendary n' known for their exhibits, music performances n' more, so here's NY's chance to level di score! Get on the list…
Right after we're just digesting the biopic of James Brown, here comes another music legend — JIMI: All Is By My Side, where André 3000 Benjamin portrays 'The Musical Roots of Jimi Hendrix'. In theaters nationwide Sept. 26!
Lenny Kravitz. Rocks. There's no question about that, but can he Strut? Sure he can… find out here. He kicks off his European tour too! 
Oct. 22nd               Moscow, Russia                              Crocus City Hall
Nov. 1st                 Minsk, Belarus                                  Arena
Nov. 3rd                 Lodz, Poland                                    Atlas Arena
Nov. 5th                 Berlin, Germany                               O2 World
Nov. 7th                 Frankfurt, Germany                          Festhalle
Nov. 8th                 Stuttgart, Germany                           Schleyerhalle
Nov. 10th               Milan, Italy                                        Mediolanum
Nov. 12th               Austria, Vienna                                 Stadhalle
Nov. 13th               Prague, Czech Rep.                         O2 Arena
Nov. 15th               Munich, Germany                            Olyumpiahlle
Nov. 16th               Zurich, Switzerland                          Hallenstadion
Nov. 18th               Oberhausen, Germany                    Konig-Pilsener
Nov. 19th                Amsterdam, Holland                       Ziggo Dome
Nov. 21st                Antwerp, Belgium                           Sportpalais
Nov. 23rd                Paris, France                                  Palais Omnisport
Nov. 25th                Geneva, Switzerland                      Arena De Geneve
Nov. 26th                Dijon, France                                  Zenith
Nov. 28th                Lyon, France                                  Halle Tony 
Nov. 30th                Nice, France                                   Nikaia
Dec. 1st                  Marseille, France                            Le Dome
Dec. 3rd                 Bordeaux, France                            Patinoire
Dec. 6th                 London, UK                                      Wembley Arena
Dec. 8th                 Lille, France                                     Zenith
Dec. 9th                 Lux City, Luxembourg                     Rockhal
Dec. 11th               Nantes, France                                Zenith Mantes
Tokimonsta
kicks off her Fall Tour in LA, starting on Fri, Sept. 19 @
El Rey — h
ey, I USED to live a stones throw away! Peep other dates above!
The buzz is
still buzzin
' on this LA-native,
Jhene Aiko
. Catch her live in the flesh on tour, on that slow, slurpy spaced-out tip w/none other than the master of dreamy R&B (sorry
The Dream
!),
The Weeknd
. Dates below…
The Weeknd Tour w/Jhene Aiko
September 19, 2014 
Brooklyn, NY
Barclays Center
September 21, 2014
Toronto, Canada
Molson Canadian Amphitheatre
October 9, 2014
Los Angeles, CA
Hollywood Bowl
October 10, 2014
San Francisco, CA
Bill Graham Civic Auditorium
October 11, 2014
San Francisco, CA
Bill Graham Civic Auditorium
OK, so let's be honest — what song did we NOT like by
Culture Club
in the 80s? None! Get ready to sing-a-long steady 'cause the boys joined by
Boy George
of course, tour the US! 
After speaking to so many whom I thought was in da know, it was quite surprising that, not only did they not see Finding Fela yet, but they had no idea this film existed! Sure it's new, but this Alex Gibney-directed film rocked Sundance's socks n' shoes off! Especially that 'scene' — I cannot give away, U just have to catch this documentary on the life (as well as a look into the theatrical 'FELA!') of Nigerian icon, Afrobeat pioneer n' musical legend, Fela Kuti. After U watch, U'll know what 'scene' I was referring to. Bizarre! Anyway, I'd say this doc's on the same level n' equivalent to 'Marley'. Yea, it's that GREAT. And the soundtrack? Lord… It shows @Symphony Space in NY again on Sun, Sept. 21 - buy here! Finding ya city is EASY!
This track, laced by Treasure Fingers n' already in my repetoire as 'IMMEDIATE BACK-UP' starts off w/chords to put U in a slow, trance-like stupor before the rhythm dashes off into a faster pace. ATL's soulful songstress Bosco graces her vocals…then…boom! Yea, it even got this Buckingham Palace guard dancing! It'll get it turn't-up if they lacked interest before.
So…this guy jumped ship from his record label, n' is now FREE! Speaking of, after U buy his latest release on CD Baby, Experiments In Time, email: thewillisbeal@yahoo.com the proof, n' he'll personally send U an 8-track EP (his of course - free), The Golden Hour…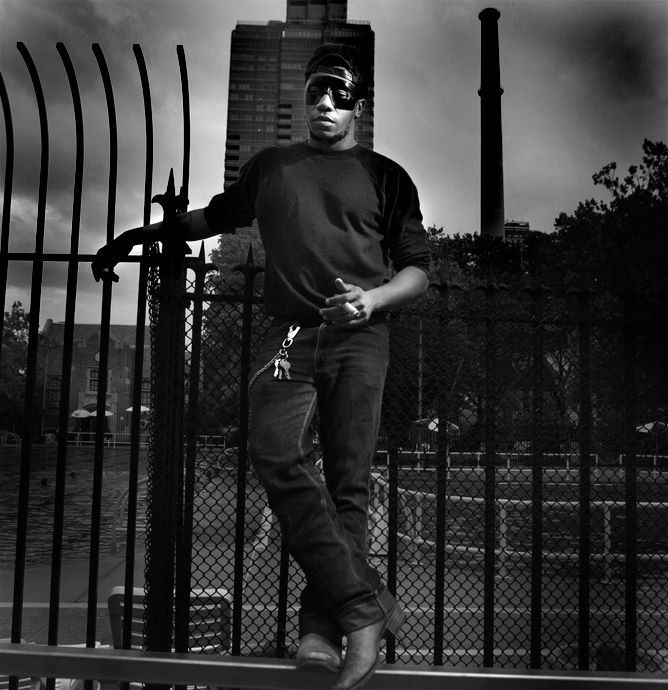 He'll live on forever through his soulful, sexy-ass voice n' incredible music orchestra compositions! Play his music all day today, to wish + thank him well all the way to heaven!
This song's like the depressed, slower version to Nico & Vinz's happier, brighter "Am I Wrong?" optimism of summer fun! Blood Orange ropes in UK emcee Skepta on this dark, deep type of cloud rap/grime-like "High Street" ballad dealing with life's struggles, seemingly perfect for the upcoming Fall/Winter. Directed by Lucy Luscombe, the mood floats through tribulations from childhood's headaches n' dream-y aspirations, anxiously awaiting success. U know, a period of NO FLEX ZONE before U really make it before U fake it…