Bridges - where all corners of LA come together to dance! Whatchutalkinbout Pelau!?
Before U get deep into the heart of Austin's SXSW events - my extra icing on the cake from the previous post from last week - if you're in LA, RSVP for this 3-5p Sonos 'Audiojack Workshop' event, happening @Sonos Studio on Sat, March 8. Now scroll down for SXSW!
SXSW: Brooklyn Vegan + Life or Death PR present - a day party from noon 12p, to 6p - indoors n' outdoors, on Thurs, March 13 @Red 7. If anything, miss all the others, JUST for this one!
SXSW: IHC! The line-up for this OWSLA Outdoor BBQ event, on Thurs, March 13 @Empire Garage is so sick, I've reminded U once again! Grub n' music? Heaven y'all…
SXSW: Large Up + House of Marley present - a bashment style, reggae-dancehall frolic, of all sorts on Weds, March 12 from 12noon - 5p @Empire Patio. Nuff (RSVP) niceness!
SXSW: Strange Talk! The Aussies are all ready for this four-piece band to blow to fuck up! Austin's calling… 
Saturday March 8:
Livefyre @Speakeasy (10:00pm)
Band of the Day Showcase @Private House (12:15am)
 
Sunday March 9:
IHEARTCOMIX Interactive Party @Empire Control Room & Garage (10:00pm)
 
Wednesday March 12:
Beautiful Buzzz & The Most Definitely Present: The Green Room @The Brew Exchange (5:30pm)
 
Thursday March 13:
SESAC Annual SXSW Brunch @The Driskill Hotel (11:00am) – DJ SET ONLY
Wind-up SXSW Party @La Barbecue (3:45pm)
RealMusic Unofficial Showcase @The Kingdom (9:00pm) – DJ SET ONLY
 
Friday March 14:
RDIO Sessions @The Driskill Hotel (4:00pm)
 
Saturday March 15:
Do512 Party: The Big One @The Palm Door (12:30pm)
Circus on the Moon Presents: The Lonestar Bash @ The Swan Dive (2:00pm)
Aussie BBQ @Maggie Mae's Rooftop (12:00am)
SXSW: Zig Zags! Just 3 years in the game, n' these lads are steaming it up, ready for multiple showcases in TX! 
3/12 - Converse/Thrasher Death Match w/ Black Lips, Trash Talk
3/14 - Blundertown w/ Fucked Up, Destruction Unit
3/14 - Panache Booking Show w/ Kelley Stoltz, Entrance Band, Ex-Cult
3/15 - Spider House Rager w/ Ty Segall, Coachwhips
SXSW:
SZA
! This syrupy, slow crooner of cloud soul, floats into Austin,
mesmerizing 'spirits' into soberness
. 
3/14 - @Hype Hotel
3/14 - Filter/Tumblr party
3/15 - Okayplayer Official SXSW Showcase
3/15 - The Fader Fort
SXSW:
Destruction Unit
! So many shows, they're gonna crash n' destroy your lil' capacity to enjoy! 
23:00:00 

TUE 3/11

 Austin, TX | Gypsy Lounge
15:30:00 

WED 3/12

 Austin, TX | Boat Show (Panache) 
18:30:00 

WED 3/12

 Austin, TX | Beerland (Monofonus Press)
16:30:00 

THU 3/13

 Austin, TX | The Scoot Inn (Thrasher)
18:15:00 

THU 3/13

 Austin, TX | Las Cruxes (Las Cruxes)
15:45:00 

FRI 3/14

 Austin, TX | Empire Control Room (Cultist)
17:30:00 

FRI 3/14

 Austin, TX | Yellowjacket (Brixton)
19:00:00 

FRI 3/14

 Austin, TX | Museum Of H.A. (Third Man)
22:00:00 

FRI 3/14

 Austin, TX | Red 7 (Chaos In Tejas)
13:30:00 

SAT 3/15

 Austin, TX | Fader Fort (Fader)
21:00:00 

SAT 3/15

 Austin, TX | Spider House (Panache)
22:15:00 

SAT 3/15

 Austin, TX | The Owl (House show)
12:45:00 

SAT 3/15

 Austin, TX | Beerland (Beerland Presents)
15:45:00 

SUN 3/16

 Austin, TX | Side Bar (Uncle Doug's CDF)
SXSW: Gabby Young & Other Animals! Bringing that 1920s swing…n' charm.
3/12                    SXSW                               @Esther's Follies – 11PM
3/14                    SXSW                               @Tiniest Bar In Texas – 2PM
SXSW:
Flashlights
! Check out their new single, "
Failure
" from their upcoming
Bummer Summer
LP. 
03.13 - Austin, TX @Sailor Jerry Party 
03.13 - Austin, TX @Holy Mountain Flowerbooking Showcase
SXSW:
Cashmere Cat
! Catch her a few times, if U can, down in Austin, before she
hits the road
for Spring. 
SXSW: OFF! Well, these cats just look wasted, so expect some crazy fun before their tour kicks 'off'! 
THURSDAY 3.13
4:00PM

 @Frank | The Biggest Little Day Party
12AM

  @The Main (formerly Emo's) | VICE Records Showcase
3PM

 @Red 7 | Brooklyn Vegan
6PM

  @Bar 96 | Dr. Martens/Filter
SXSW:
France Rocks
! Well, seems like every country's rep'n down in Austin, so why not them, oui oui!
SXSW:
Chromeo
! This Jewish/Muslim connection is in itself startling, so catch their unique blends! 
Mon, 
March 10
- @
Funny or Die/Lustre Pearl
(DJ Set)
Wed, 
March 12
- @
Hype Hotel
(Live)
Thu, March 13

- @Fader Fort (Live)
SXSW: The Indie Life returns, showcasing rap acts from all across the country, on the indie tip of course. Starts off Fri, March 14 - Sun, March 16, @Bat Bar - evenings. Get loose…
SXSW: Bipolar Sunshine! Just by this cat's name, U might wanna see n' hear what his madness is about… 
March 11
         British Music Embassy/@
Latitude
- 
11pm
March 12
         @
FADER Fort
- 
2pm
March 12
         @
Hype Hotel
/Hype Machine Party - 
9pm
March 13
         @
New Shapes
/
Red Eyed Fly
- 
4:45pm
March 13
         Filter Party/@
Bar 96
- 
9:30pm
March 13
         @
Swan Dive
- 
1am
SXSW:
Potty Mouth
! Well, these dames sure know how to grab your attention by their name, let's hope
their music
is as LOUD! 
3.12 | SXSW Banners Party @
Side Bar
- 

3:45PM


3.13 | SXSW - Texas Jumpstart @
Side Bar - 
4:30PM
3.13 | SXSW - Sailor Jerry/Team Spirit @
Gypsy Lounge - 

6:40PM

 
3.13 | SXSW - Father/Daughter Party @
The Liberty Bar
- 

11:05PM
3.14 | SXSW - Exploding In Sound @Hole In The Wall - 7PM
3.15 | SXSW - Old Flame Showcase @
Valhalla Tavern - 

8PM
3.15 | SXSW - Impose Party @
Longbranch Inn
- 

11PM

 
3.15 | SXSW Brooklyn Vegan Party @
Red7 - 
1PM
SXSW: Nylon & DF present - The Loft @Malverde happening on Thurs, March 13 + Fri, March 14 - RSVP!
SXSW:
Adrian Younge & Venice Dawn
! Not only is this LA collective hitting the streets of Austin on Weds, March 12 (Private event presented by Artdontsleep, Bed Head + Makers Studio) in the heart of DTA, but they're accompanied by hip-hoppers,
Souls of Mischief
n' soul crooner,
Bilal
. DJ sets by
Just Blaze
,
Pete Rock
n'
Ali Shaheed Muhammed
too! 
SXSW: Vice! Self-explanatory, but RSVP for all three below!
Nosaj Thing, Lil Buck
401 E Cesar Chavez ST | Day: 11am-5pm, Night: 8pm-12am 
A-Trak, Kelela
401 E Cesar Chavez ST | Day: 11am-5pm, Night: 8pm-1:45am
DJ Shadow, Machinedrum, Reggie Watts
401 E Cesar Chavez ST | Day: 11am-4pm, Night: 8:30pm-2:45am
SXSW: Downtown Records! There's plenty to digest from these daily showcases, leave some room to eat more!
SXSW: Rachel Sage! Catch her spill her emotions at multiple shows throughout this year's SXSW! 
03/12 – MusicGorilla Showcase @Burnside's Tavern – 3:00PM
03/14 - Invasion Of The GoGirls @Austin Java – 11:30AM
03/14 – The Alex & Ani Stage @Bourbon Girl – 3:00PM
03/15 - MPressFest SXSW Official Day Party @Soho Lounge – 12:00PM
SXSW:
Emily Bell
! Yes, you're seeing double. As in double-trouble, from one slinger singer…
The 3rd annual Austin Party Weekend (APW) kicks off the festivities of SXSW on Thurs, March 13-15, presented by IHeartcomix, Embrace, Biz 3 n' Heard, all going down for 3 days @Empire Garage & Control Room! Yes, RSVP!
Not only are People Under The Stairs (PUTS) performing @SXSW for the Pandora Discovery Den on Thurs, March 13 in Austin, but they're on a world tour too, 'til May!
Kelis is bringing her food truck to SXSW. No seriously, Kelis is bringing her food truck to SXSW! Cookin' up her fav dishes, tweet her n' she'll give ya da scoop, a scoop n' possibly scoop ya! Outside of her culinary distractions, she's also performing songs from FOOD, her upcoming LP dropping in April…she'll be shaking n' baking three times (see below)! 
Wednesday, March 12 - NPR @Stubbs
Thursday, March 13 - Filter @Clive Bar
Friday March 14
 - Hype Hotel @
505 7th St
HARD also hits Austin for SXSW, w/a line-up (above) feat. Boys Noize, Destructo n' many other hard-up artists on Fri, March 14 from 10p-2a @Hangar.
The Astralwerks SXSW Showcase happens too, this time on Weds, March 12 @The Parish. Showtime's 8p, n' artists such as Tensnake, Claire, Parade of Lights, The Kooks n' Lemaitre will rock ya world off!
Founders Entertainment — founders of NY's Governors Ball Festival, invite U to their SXSW Lawn Party, in conjuction w/Eventribe on Weds, March 12 @Empire Control Room & Garage (12p-5p)! Besides the fun lawn games, food trucks n' treats in-store for ya, there'll also be…that thing, oh right - music w/performances by Skaters, Ratking, Tourist, Papa n' more!
Annie Mac returns to the states, hitting SXSW on Fri, March 14 for the @SXSW Majestic, amongst other dates (see above) all over the country… U cute lil' thing (see below!) U.
UK's Sam Smith touches down on the dry, desert soil of Austin, TX as well, w/more than a couple of (below) show dates. Hey, Sam's da man.
March 12                    Austin, Texas              Palladia's E.A. Showcase 
March 12                    Austin, Texas              KCRW Showcase   
March 13                    Austin, Texas              Fader Fort                  
March 13                    Austin, Texas              mtvU Woodies Festival 
March 14                    Austin, Texas              Communion
Brookyln by way of Sydney, Australia duo High Highs crash SXSW for 3 dates (see below), so join their 'movement' there… 
3/12 Austin, TX - Pledge/Danger Village Show @Blackheart
3/15 Austin, TX - Wild Honey Pie Day Show @Cheer Up Charlie's
3/15 Austin, TX - The Aussie BBQ (Sounds Australia) @Maggie Mae's
@SXSW it's not just the usual contemporary genres of rock, folk, soul, hip-hop n' more that's being showcased, but world music too! Two premiere global music showcases include, PR giant Rock Paper Scissors presents: A Tribe Called Red, KiT, TriBeCaStan, Les Kumbia Queers, Taj Weeks n' Dudu Tassa @Russian House on Sat, March 15, starting 8p. While globalFEST returns for the 3rd year, feat. artists such as Imharhan Timbuktu, Hot 8 Brass Band, KiT (again), Sergio Mendoza y Orkesta, Lo'Jo n' more @Speakeasy on Fri, March 14, kicking off at 8p. 
 The 2nd annual CD Baby SXSW Showcase happens on Thurs, March 13 in the Gibson Room @Maggie Mae's w/Portland's Divers (above) kicking it off at 8p. Other CD Baby artists such as Magic Mouth (below) perform on Sat, March 15 @Cheer Up Charlie's. 
All SXSW dates for newcomer, Tove Lo are below. Is ya head spinnin' yet? If not, by the time the Oscar's start on Sun, March 2nd, it will!
Tuesday 03/11 – Spotify House – @901 E 6th St – 01:00PM
Thursday 03/13 – Universal Music Showcase – @Palm Door – 01:30PM
Friday 3/14 - Windish Showcase - @Mohawk - 12:45PM
Saturday 3/15 - Neon Gold Showcase - @Empire Garage - 08:45PM
UK's dancehall ravers, The Heatwave bring their bashment style parties to SXSW, seen. Their invasion of ragga sparks off on Tues, March 11 n' runs rampant throughout the week, 'til Sat, March 15. See dates n' deets below! 
ATX Wildfire @Flamingo Cantina | Tues. Mar 11
Official SXSW Showcase @512 Bar | Wed. Mar 12 | 9pm
Large Up x Rice & Peas @Empire Auto | Wed. Mar 12 | 12-5pm
Mixpak x Trouble & Bass @Barcelona | Sat. Mar 15 | 8pm-2am
Tormenta Tropical x Peligrosa @Chupacabra | Sat. Mar 15
The British Music Embassy SXSW showcases once again should be amongst some of the most anticipated, running throughout the week from 8p-2a, starting Tues, March 11 to Sat, March 15 w/over 40 bands from the UK @Latitude 30. 
Tosca (Richard Dorfmeister + Robert Hubert) surprise us w/a mini-tour of the US, swooping down on LA @El Rey Theatre on Mon, March 3. Doors 8p, showtime's 9p. 
Mexican Summer + Ballroom Marfa present: A FREE day-long concert on the El Cosmico campgrounds in Marfa, TX (yea that artist outpost near the fake Prada store) on Sat, March 8 from 2p 'til nightime feat. artists such as Arp, Weyes Blood, Quilt, No Joy n' Connan Mockasin. Catch the same line-up n' more at their SXSW showcase on Fri, March 14.
Bridges finally let's me cross into their world on Sat, March 8 @Medusa Lounge in LA, headlining as da guest DJ, alongside another standout guest, DJ 360. Really looking forward to stunnin' dem to done dem (hint hint)! Big ups to RareForm n' his crew… 
It's back, n' to close out LAFW, your "SewDown" returns on Sat, March 15 @333 Live, DTLA — where else, right? It's not free, but once surrounded by the 'scene', giveaways, unique fashion offerings, fashion show, live art n' loads of entertainment, including DJs + performances, U'll forget the damage.
Legendary jazz/funk/soul maestro, South African Hugh Masekela celebrates his 75th b'day in fine style, performing @Walt Disney Concert Hall in DTLA, on Sat, March 22 from 8p.
Noisey Presents Mobb Deep, n' they've got a new thing taking you off here, kicking up dust again in their old stomping grounds, NYC. Doors open 7p @Gramercy Theatre on Sat, March 29!
Catch Feist in April, for a select handful of intimate solo shows (see below if she hits ya city/town!), titled The Mettle Tour, a play on her highly acclaimed 2011 LP, Metals. 
April 07
 | Halifax, NS @
Rebecca Cohn Auditorium
April 09
 | Northampton, MA @
Calvin Theatre
April 10
 | Tarrytown, NY @
The Tarrytown Music Hall
April 11
 | Portsmouth, NH @
The Historic Theater
U know these tix will sell-out faster than
if I could change your mind
!
HAIM
's on their US tour, see dates below coming to a city near ya!
4.9 | San Francisco, CA | The Fillmore
4. 10 | San Francisco, CA | The Fillmore
4.11 | Indio, CA | Coachella  
4.16 | Pomona, CA | Fox Theater 
4.17 | Las Vegas, NV | The Cosmopolitan of Las Vegas
4.18 | Indio, CA | Coachella 
4.22 | Houston, TX |House of Blues 
4.23 | Austin, TX | Stubb's BBQ 
4.24 | Dallas, TX | House of Blues 
4.26 | Tulsa, OK | Cain's Ballroom 
4.27 | Nashville, TN | Mercy Lounge
4.29 | Miami Beach, FL | The Fillmore 
5.2 | Atlanta, GA | The Tabernacle
5.3 & 5.4| Tampa, FL | Big Guava Festival 
5.6 | 
Carrboro, NC
 | Cat's Cradle
5.7 | 
Washington DC
 | 
9:30
 Club 
5/8 | 
Washington DC
 | 
9:30
 Club 
5.10 | New York, NY | Terminal 5 
5.11 | New York, NY | Terminal 5 
5.13 | Boston, MA | House of Blues 
5.14 | Upper Derby, PA | Tower Theatre 
5.15 | Toronto, ON | Kool Haus 
5.17 | Chicago, IL | Riviera Theatre 
5.19 | Minneapolis, MN | First Avenue 
5.21 | Denver, CO | Ogden Theatre 
5.22 | Salt Lake City, UT | The Depot 
5.24 | Vancouver, BC | Malkin Bowl
5.25 | George, WA |Sasquatch Music Festival
In Asheville, North Carolina, the 2014 
Moogfest
is being held from April 23-27 w/daytime
panelists
, performance
showcases
n' so many workshops, it'll be like a mini-music university setting. Check the list of elite artists scheduled to perform as well as speak below. For serious-minded music fans, insiders n' progressives foreseeing the musical terrain, techniques n' talent for the future. 
In NY — Randall's Island Park to be exact, from Fri, June 8 to Sun, June 10, there'll be another OutKast siting headlining, this time for the 4th annual Governors Ball Music Festival '14!
Even though it's several months away, planning is necessary for a different kinda party - Mad Decent style - as Sixthman in conjunction w/Norwegian Cruises steer the Mad Decent Boat Party, from Nov. 12 (leaving from Miami) to Nov. 16, making stops in Nassau, Bahamas n' Great Stirrup Cay Island. The captain's not familiar w/Diplo, so ya safe!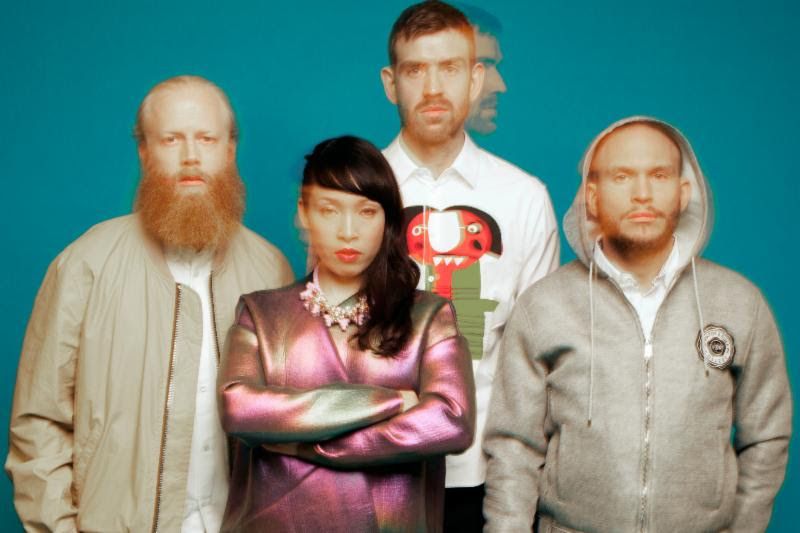 My, my how time flies… Feels just like yesterday when I was excited about this new, underground band from Sweden called Little Dragon, churning out personal favorites — still not yet hits, from their self-titled debut LP. After a year buzzing, radio stalwarts n' the "machine" catapulted LD into further fame above-ground, of course. And that's a great thing, especially for them. Now on tour w/dates at Coachella, as well as SXSW n' more, they're promoting their 4th upcoming LP Nabuma Rubberband, including appearances on The Late Show w/David Letterman. Their first single n' video for "Klapp Klapp", directed by Taylor Cohen, is an electronica/funk jam that zooms in on a seemingly possessed hippie, bohemian sister making a turn for the cemetery. Once there, she's briefly joined by lil' possessed children looking on as her antics get so dramatic, she's pulled away from digging the grave by some brothers. Part 2, to be directed by Nabil, promises to make sense of this sequel, or let's hope. Pre-order your copy of Nabuma Rubberband, which releases on 5/13. 
Dropping his Hey EP on March 11, NY queer emcee/artist Le1f leaves an imprint on ya from any imagery he throws out, whether it's in his photoshoots above n' below, or throughout his many videos, some of which include "Wut", "Soda" or "Hush BB"! Can't say I'm so into his style music too tough, but his bravery to express himself n' strive for higher heights within a very tunnel-visioned rap scene today, is what's truly out-the-box, n' admirable to say the least! 
Well, we all know the stereotypes associated (for better or worse) w/the island of Jamaica: lots of weed, beautiful beaches, Bob Marley, reggae music, jerk chicken, rastafarians, fastest man in the world Usain Bolt n' bun out di chi chi VERY anti-gay! Well, there's more but for now, let's concentrate on the last fact, which is the subject of a great documentary, "Gay Men Living In Jamaica" which U can watch in its entirety above. Conducted by CBTV, the focus on these male prostitutes on the island isn't the same as the focus of those other male prostitutes on the beaches, seducing n' courting the many lonely female tourists into bed for cash, a trip to Europe or the States, n' in some cases, a change in their visa-status. Remember, How Stella Got Her Groove Back? Instead, this is a raw, unedited night-cam scope on some profound gays living 'out' (in fear) their lifestyle in Jamaica, an island notorious for being one of the harshest societies, legally n' socially, on the LGBT community. Even tho there's some candid comedy based on the interviewing process, featured 'batty boys' w/names like "Nicki Minaj Couture" n' nuff theatrics surrounding their flamboyant personalities, this doc shows how sad, serious n' sensitive this topic remains down inna yard.
Just as I was singing "Wonderwall" away in the shower, "…cause maybeyyyyyyyyyy, ya gonna be the one that saves meeeeeyyyyyy…" the first of three classic albums in their Chasing The Sun series, Definitely Maybe by the dysfunctional UK band Oasis, gets reissued, hitting the streets on May 20. "…and after aaaaalllll you're my wonderwaaalll!"
Fear comforts us into stereotypes, n' punk rock wants nothing to do w/fear! Exemplified in a unique doc titled, Punk In Africa, peep the trailer above! Tagged 'Three Chords, Three Countries, One Revolution', a DVD will be avail on March 11. If U adored Searching For Sugar Man, or heard about Nigeria's own version on musician, Oxford Law student/Russian film scholar William Onyeabor, titled "Fantastic Man", this multi-racial movement of punk rockers filmed in the 70s n' 80s in South Africa, Zimbabwe n' Mozambique is also for U!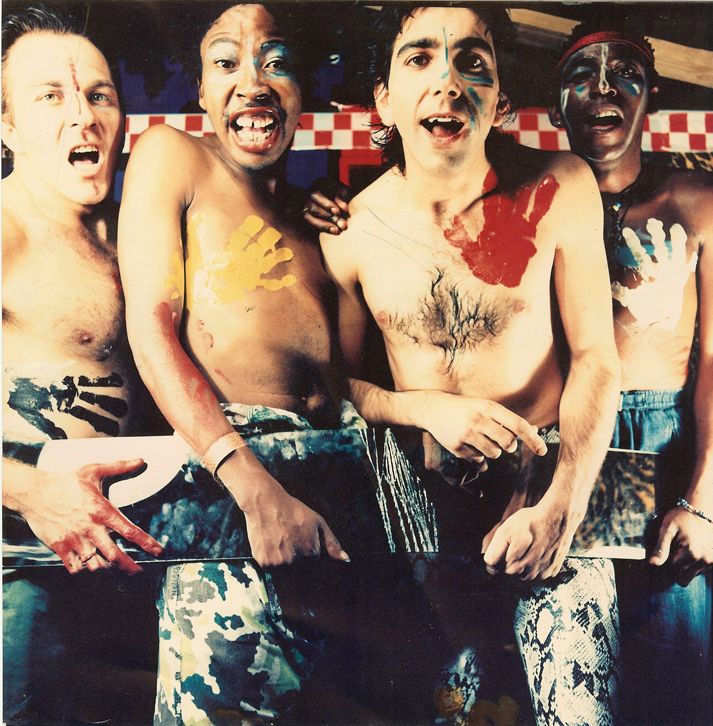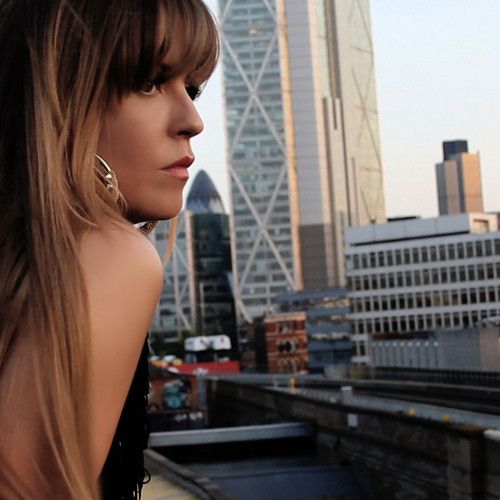 Oh, did I mention Juliette Ashby was Amy Winehouse's BFF? Just thought I'd mention…
New figures from the American Society of Plastic Surgery show that "Brazilian butt lifts" (fat being taken from another part of the body and injected into the derriere) were up 16% in the U.S. in 2013. Nose jobs, laser hair removal and liposuction were down compared to last year.