Yes, we're still World Cup-absorbed, n' it'll only get crazier as we get closer to narrowing it down to a few before the final in Brasil.
Celebrity-look-a-likes, jersey customizations, U name it — the mix of vibes the World Cup gives makes your Super Bowl seem lonely!
Some cats may still be into their b-ball, but 'til July 12, the world is all about 'the beautiful game'. Then there's Prince, still doing it. Even music icon, Bob Marley's estate got in on relaunching their Marley Soccer Capsule Collection!
Oh what a GRAND SUMMER we're about to experience…come to Lot 613 in DTLA for USA vs Portugal — ya discounted $20 gets U two drinks n' grub while U chant: USA! 
On Sat, June 21 the Afro Funké fam returns to a FREE outdoor concert from 6:30-10p @Levitt Pavilion Pasadena. It's gonna be the usual suspects, host Rocky Dawuni n' photographer/producer Cary Sullivan, while DJs Jeremy Sole + Glenn Red spin it up as musical guests Jungle Fire n' Batala Los Angeles blaze di fya!
Hurry n' click to win your pair of tix to see Kitten @El Rey Theater on Sat, June 21! Already got tix? U don't have the Wildfox pair of Kitten Shades tho!!
This Sat, June 21 is LA Carnival or properly tagged, LA Culture Festival celebration. More on the Caribbean tip of course, you'll jump n' wave in the heart of H'wood along Hollywood Blvd! The parade, during the day, is always a fun affair, but the parties surrounding the parade — like on Monday @Xen Lounge (info below) for "The Epic After-Party" at night, promises to nastify all the weekend festivities! 
Also this Sat, June 21 catch NYC's Bust Magazine's 'Bust Craftacular' hitting LA @Mark Sennett Studios on the eastside, from 11a-6p. Expect lots of boobs DIY culture, all-vinyl DJ sets, free treats n' 45 hand-picked makers from all over the country. Galz, clean ya closets to donate clothing to LA's Downtown Women's Center.
This Sun, June 22 from 4-9p, if you haven't heard already, the spot to unwind — or let loose, in the posh-perfect indoor atmos, is @Sofitel Los Angeles at Beverly Hills - Riviera Lounge & Bar for Sangria Sundays! Not only am I this week's guest-DJ (come say hello) alongside resident + host, DJ Moni Vargas, but The Wylde Bunch performs LIVE! RSVP.
I'm sure lots of Angelinos are anticipating this one. Quantic @The Roxy, on Weds, June 25 - doors 8p, showtime 8:30p. He's also @Sonos Studio. Yep, RSVP. 
MOCA's 'Members' opening of Steve McQueen's "Drumroll" kicks off on Fri, June 27 from 6-9p @MOCA Pacific Design Center location. Nuff said. A night before, from 7-10p on Thurs, June 26 — come DTLA @MOCA Grand Avenue for Petra Cortright's "Tags For Likes" - RSVP! 
Here's a nice exhibit you might've missed the opening to, but runs 'til July 20. In H'wood @Project Gallery, a solo show - "Between the Lines" - by artist, Hueman.
Free Your Friday's! If you're in NY this Fri, June 27, it's a neighborhood thing @Bed-Vyne Brew for Wonderground Dance Party! Expect MANY different types of sounds, peeps n' brews!
Everyone in LA knows, to fulfil any summer experience, it must include at least one visit to the Hollywood Bowl! On Sun, June 29 from 7p n' hosted by KCRW's Jason Bentley as part of KCRW's World Festival series, join the fun for a Swedish/Norwegian affair of electronica treats, compliments Robyn + Royksopp! 
Here's a School Night, in the heart of summer U wouldn't wanna miss! Next Monday, June 30 @Bardot in H'wood, the line-up is sick: SomeKindaWonderful, White Sea, Fink n' Romeo Testa! +tag-team DJs, Moni Vargas & yours truly, DJ Pelau! RSVP just in case this one's (it will be) crazy! 
Maybe by this time, France aka Le Bleu might still be in the mix towards a run for winning the World Cup. Celebrate — win or lose, in Costa Mesa @MESA on Thurs, July 3, since Dimitri From Paris DJs n' brings his French mastery.
July 10-11 in the LBC (Long Beach, CA) there's the usual explosion of street wear, lifestyle n' action sports companies coming together for the AGENDA trade show, from 9a-6p @Long Beach Convention Center. But don't get carried away on those new, dope sneakers, will ya?
Who wants to win, WIN, win?!! Either you could win this, if you're into traveling overseas n' have a damn passport! Or above, win a 3-Day VIP pass for two to Lollapalooza in Chicago, IL. Airfare, tix, hotel, ya know the drill!
Don't forget it's summer now. After July 12, it'll be alright. The World Cup will be over, but Okayplayer's Central Park's Summerstage in NYC has just begun to heat up. See all the variety of artists on various dates of the summer here!
And to really remind U that the summer's here, if U find yourself in the Mediterranean — cause that's just how U roll, sail n' cruise — check out Croatia's SUNcéBeat5 Festival, from July 23-30. Festival goers know what's up — Croatia's got the best (boat parties too!) featuring everyone from Kerri Chandler n' Karizma, to Gilles Peterson n' Black Coffee.  
All I wanna know is when iz this cat makin' the transition from music, to acting?!? Every video Freddie Gibbs gives us, as stereotypical as the themes are (SMH), he's brilliant in depicting not just a gangsta, but U feel his personality within minutes of the video. On this one, "Deeper" produced by Madlib n' directed by Jonah Schwartz, does FG even know there's a camera on him? He's a natural. I think Don Cheadle (his twin!) should get him to play Miles Davis instead?! Maybe not, 'cause when FG holds the mic, he spits better than act… 
Grab a FREE DL of this retro-soulful, groovy "Nothing But The Best" cut feat. Miguel Atwood-Ferguson. A song of depth, singer Destani Wolf unleashes her Peek Away EP on August 19 but gives U a lil' sample of her soul, spirit n' talents. No regrets on this one, as it unfolds perfectly for unwinding, just in time for a good old fashion feeling of gratitude…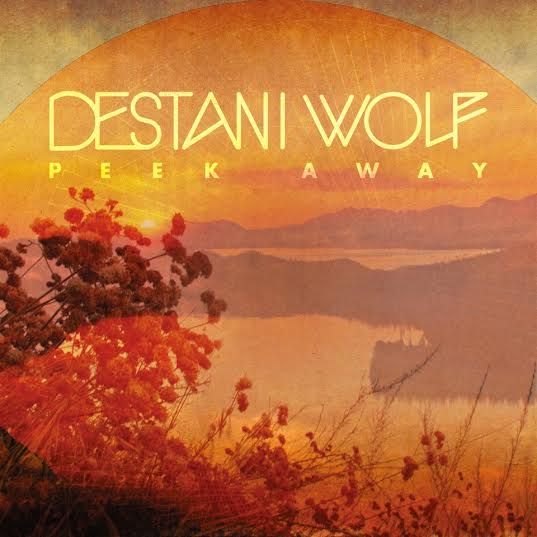 There's always some suspense w/How To Dress Well's videos. Last few months ago I shot you his "Words I Can't Remember" video, now this "Repeat Pleasure" above precedes another, "Face Again". All of these give U a few injections to create anxious feelings in anticipation of his latest LP, What Is This Heart? which drops next week. He's also on tour (check his dates below), so catch take a date, he'll make things easier. To talk, get to know her…
06-29 Berlin, Germany – Berliner Festspiele
08-21 San Diego, CA – Casbah
08-22 Los Angeles, CA – First Unitarian Church
08-23 Monterey, CA – First City Festival
08-24 Monterey, CA – First City Festival
08-25 Portland, OR – Holocene
08-26 Vancouver, British Columbia – Fortune Sound Club
08-27 Seattle, WA – Neumos
08-29 Salt Lake City, UT – Urban Lounge
09-02 Omaha, NE – Waiting Room
09-03 Minneapolis, MN – Triple Rock Social Club
09-04 Chicago, IL – Museum of Contemporary Art (MCA)
09-04-06 Raleigh, NC – Hopscotch Music Festival
09-05 Louisville, KY – Zanzabar's
09-08 Atlanta, GA – Terminal West
09-09 Nashville, TN – Exit In
09-11 Columbus, OH – A&R Music Bar
09-12 Toronto, Ontario – The Mod Club
09-14 Montreal, Quebec – Le Belmont
09-16 Boston, MA – Brighton Music Hall
09-17 New York City, NY – Irving Plaza
09-19 Philadelphia, PA – District N9NE
09-20 Washington, DC – U Street Music Hall
09-22 St. Louis, MO – The Luminary Center for the Arts
09-24 Oxford, MS – Proud Larry's
09-25 New Orleans, LA – Hi Ho Lounge
09-27 Austin, TX – Central Presbyterian Church
Imagine what happens when the Seattle Symphony orchestrated an invite for Seattle royalty, rapper Sir Mix-A-Lot to perform his classic, "Baby Got Back"? Yep — dozens of enthusiastic women (flat butts too) from the audience came rushin' on stage to embarrass thrill themselves via Sir Mix-A-Lot's request. Just watch the sign-language 'instructor'. Oh…
Forget the video, although it's summertime so I guess girls gotta have fun? It's the song, "IOU" by Kilo Kish n' remixed by TOKiMONSTA that I'm feelin' more than anything. I'd luv to see an H&M version of this *world's longest runway fashion show* - video game style!
For the next month, "the beautiful game" WILL preoccupy my mind, body n' soul. Since the 2014 FIFA World Cup takes place in Brazil, expect references to vetted villains, music analogies, wise preditions and even themed-mixtapes to tie into everything-soccer!