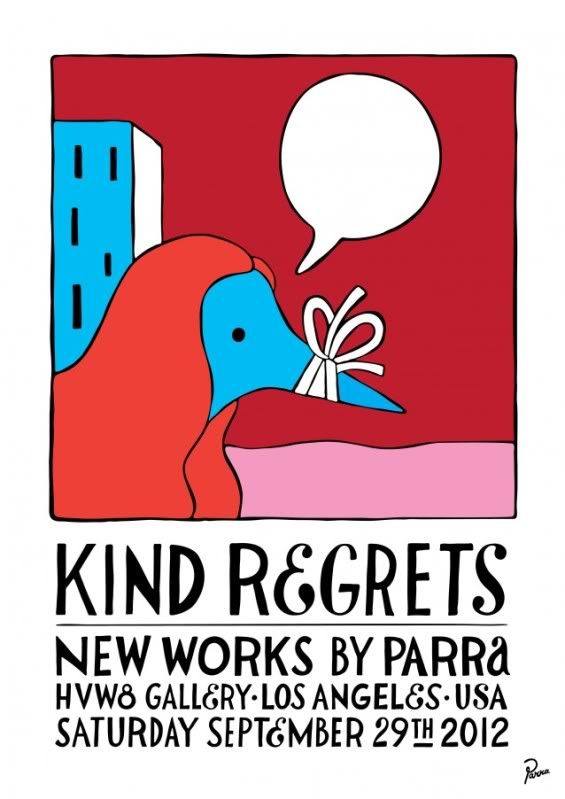 Opening Reception for the exhibit of new works by Parra @HVW8 Gallery on Saturday, Sept. 29, from 7-10p. Miss out no more on a ripe art/cool creative scene. Do RSVP tho!
This weekend, if U didn't know, is Carmageddon AGAIN. LA, we're so spoilt. But we're also creative, so we're replacing it (9/29-9/30) w/Artmageddon! Less Car. More ART!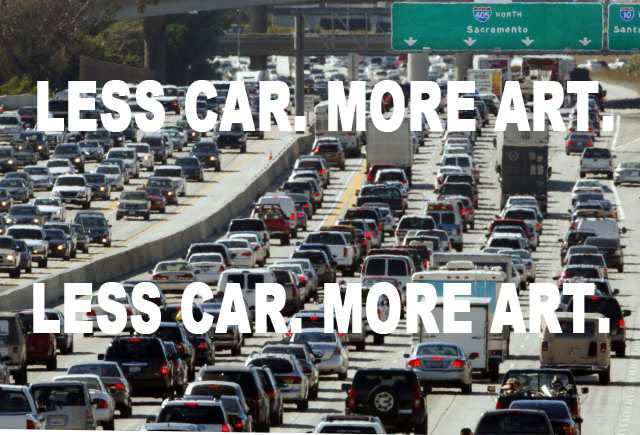 Don't miss this U fashion-savvy dames - it's fashion icon/writer/editor Diana Vreeland's documentary, "The Eye Has To Travel". Now Showing in theaters actually having a clue! 
Your chance to see Trash Talk, as part of Odd Future's 'Camp Flog Gnaw Carnival' tour, as they host the afterparty version in Los Angeles on Sun, Sept. 30 @Club Nokia LA Live.
Aaron Axelrod unveils his Melting Rainbows - 'A Live Immersive Interactive Experience' @Vortex Dome Theater (located downtown in Los Angeles Center Studios) on Oct. 4. 8p!
Body & Soul touches down in LA on Friday, Oct. 5 @Vanguard to take over your musical mind (house music fans of course)! Reminisce, glide, slide, jack ya body, boogie-woogie!
Don't miss The Maccabees solo @El Rey Theatre (Oct. 5) + supporting Florence and the Machine @Hollywood Bowl (Oct. 7+8), all dates in Los Angeles. "GO" is a winner by itself!
dead prez's first LP in 8 years, Information Age drops Oct. 16 (digitally) on the imprint, Krian Music Group! Listen to the lead single "A New Beginning" n' switch off that CNN!
(Source: isthespiceoflife.com)
isthespiceoflife posted this